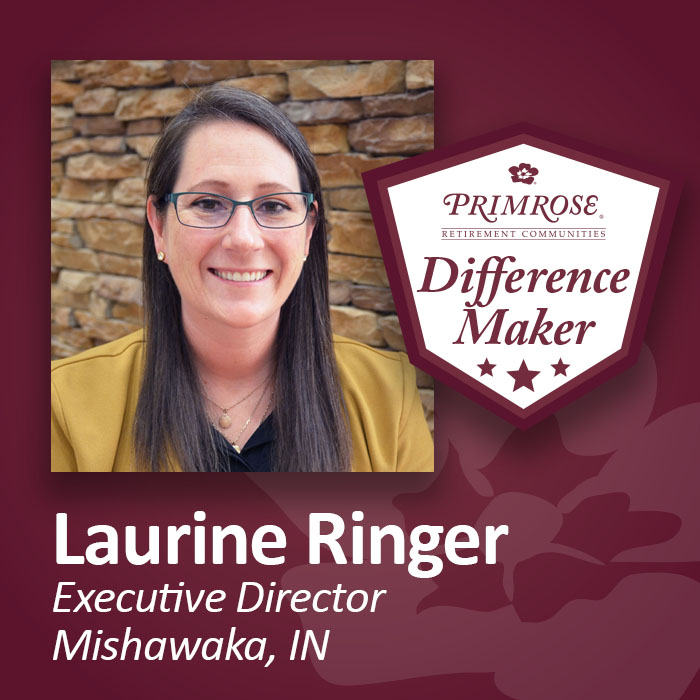 We recognize Laurine Ringer, Executive Director in Mishawaka, IN, as our 2022 third-quarter Primrose Difference Maker. She was nominated by Kayla Wetmore, Administrative Assistant at Primrose of Mishawaka. Laurine has been with Primrose since March 2021.

Laurine portrays the Primrose mission in every step, decision, and word she speaks. She truly cares about the well-being of our residents and staff.

Laurine will go above and beyond what is expected to help solve small or big issues.

Our wonderful ED is not afraid to jump into any role and offer a helping hand where needed.

Laurine is really different from the rest. She leads by example and offers words of encouragement and guidance when needed. She truly cares about our resident's well-being and makes it a priority to connect with staff as well!