The Best Senior Living in Jefferson City
We're here to help!
Welcome to Primrose Retirement Communities. We've put together some community information below, to help you with your search. We provide comfortable senior housing, with modern amenities and caring staff in Jefferson. Please call with questions or stop by for a tour today.
JOIN OUR COMMUNITY
---
SEEING IS BELIEVING, and the best way to do that is tour our beautiful retirement community today. You'll be greeted by friendly staff, smells of fresh-baked goods, and will see a sight to behold.
Whether you're interested in a spacious floor plan or special type of service, our independent living and assisted living apartment home layouts not only meet your interest but also please your eyes. Whatever your lifestyle, Primrose has designed a retirement experience that will reward you.
From the moment you first move in, you'll experience warmth and comfort. Your neighbors will want to meet you. Our staff will want to meet you. You'll be delighted by what you see and feel.
The beautiful thing about retirement is you get to do a whole lot more of the things you enjoy doing. We've added even more hours to your day to enjoy doing fun things because we take care of so many of the little things.
What is retirement if it isn't maintenance-free? At Primrose, we take care of everything from replacing a light bulb to repairing a stove to moving snow off the walks. Snow removal is finally a 100% spectator sport.
And talk about saving you time. Our experienced kitchen staff prepares 3 delicious, home-cooked meals every day of the week. All you have to do is show up!
Running errands no longer means driving across town in freezing cold. We have a beauty salon in-house, so all you have to do is throw on some slippers and walk down the hall. Getting your mail is just as easy — it's right near the front desk. Time to worship? No problem…we have an in-house chapel, too.
Retirement wouldn't be perfect if you had to run across town to the coffee shop. No need to throw on a jacket or shovel snow, just grab your self and walk to the Bistro. Your friends already are waiting there!
Same goes for movies. We have a real movie theater with reclining, ultra-soft chairs. Popcorn machine's already got a batch of fresh, delicious popcorn waiting for you. You'll need to see our genuine big movie screen, too!
With all these aspects of retirement tackled, we almost forgot to address the most critical of retirement issues: dessert. But our architects confabulated an ice cream parlor, too, so you don't have to run far to indulge your sweet tooth.
And we'd be remiss if all this talk about indulging in dessert brought guilt, so we had our architects design a wellness center fully equipped with exercise equipment. Whether it's a lone, single calorie or an entire platoon, you can burn as many as you like.
Come join our community today. There is SO much life here waiting for you to enjoy. Call our Sales Director for more information and schedule your tour today!
COMMUNITY AMENITIES
See our Virtual Tours for a closer look at our amenities and our spacious apartment homes.
---
Scheduled transportation
Daily activities and social events
Billiard room
Ice cream parlor
Chapel
Wellness center
Library
Beautiful views
Extra storage
Cable television
All utilities except telephone and internet
Computer lounge
Enclosed parking available
Beauty salon
Pet friendly
One home-cooked meal daily
Emergency response system
On-site therapy services
Complimentary laundry facilities
Pub
On-site nursing 24/7
Movie theater
DAILY Senior Wellness CALENDAR
See our Calendar page for monthly items.
---
Activities for October 5th
Primrose Assisted Living is designed for seniors who want the privacy of an apartment home with the security of 24-hour care and service. Our bright apartments feature modern amenities and convenience. You can find assisted living apartments and services at every Primrose location.
Spacious and beautiful, and with two bedrooms and two baths, an attached garage and modern amenities, the Primrose lifestyle is a maintenance-free lifestyle! Primrose Townhomes offer the benefits of living near a community of your peers, with the privacy and perks of your own home. Primrose Townhomes are available at select communities.
Senior living at Primrose is all about enjoying freedom and vitality while having easy access to everyday conveniences. Our apartments are located in the center of the action, close to dining areas, salons and fitness centers. Most Primrose locations feature independent living apartments.
Meet Our Staff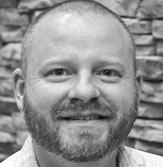 Brandon McIntire
Executive Director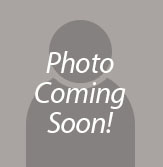 Stephanie Hall
Sales Director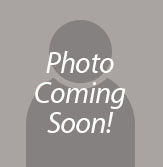 Sarah Caldwell
Director of Nursing
Resident/Family Ratings and Comments

---
Wide range activities – birthday party, happy, have, bingo. Like physical therapy & hairdresser. Housekeeping does wonderful job.
---
Nurse leader is also very good as is the physical therapy department. The barber/hair salon is above average.
---
CNA's are great. Staffing adequate. Quick response.
---
Staff at Jefferson City Primrose treats our mother with respect, kindness and caring It brings us comfort to know she is well cared for She loves the games – bridge, bingo, rubix cube, etc.
---
The employees are cordial.
---
Staff is friendly and for the most part does a good job.
---
Activities for residents are good. Appearance of surroundings is very nice.
---
The communication my family has with the nursing staff is very good!
---
I appreciate the activities to keep the residents active and time occupied.
---
The facility is very attractive and clean inside and out. Apartments are roomy. Nice size closets. Wide doorways and hallways are nice. Appreciate the allowance for electric wheelchairs.