Welcome
Retirement living starts here
We're here to help you with your search. Check out the Community Info below and on every page of this site for answers to your questions. Primrose Retirement Communities offer affordable and spacious senior housing. Call today for more information.
Request Info
Get to Know Primrose!
Thursday, August 20th
2:00-3:00 pm
Join Primrose of Tyler as they give an update on construction, a video tour of a Villa, general information about Primrose, followed by a Q&A session.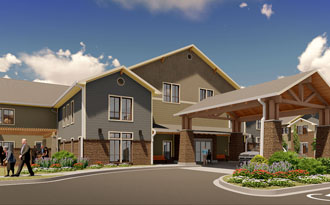 PRIMROSE COMMUNITY IS A LIFESTYLE OF CONVENIENCE
---
Your dream-come-true retirement lifestyle has everything to do with enjoying the hours in your day doing the things YOU want to do. Primrose has designed an experience where you can retire to comfort and freedom from worry, throw as much time as you like at doing the things you enjoy, and live graciously.
Live the way you want to live. We've provided multiple floor plans, one and two bedroom layouts, with generous walk-in closets.
You'll love our modern amenities. Comfortable, appealing and feeling just right so you can enjoy every day.
Our community's primary goal is enriching the lives of seniors, every day. Whether it's in the comfort and care we provide, or in the way we encourage independence and dignity in all our residents, we're here to make your life better.
That's why there's always something to do at Primrose, whether inside our community or out in the Tyler community. Our Life Enrichment Coordinators strive daily to provide active, entertaining and inspiring activities for all of our residents. Physical and mental activities enrich the lives of our residents, and you'll hear more than a few stories about just how INTERESTING our activities are!
Our kitchen staff prepare three delicious, home-made meals every day. Tour our community and your antennae will pick up some of those delicious fresh-baked goodies our residents love. One of the smartest things you can do is plan a tour around mealtimes because you'll get to sample our savory delights while getting a view that rewards your eyes as well.
With nursing staff on-site 24 hours a day, 7 days a week, our Nursing Team provides for your continuous state of well-being. Wellness checks are provided on regular intervals. Our community also has numerous safety features to accommodate medical needs. Please ask our Director of Nursing about these.
You're surrounded by convenience and comfort at Primrose, and you now have every opportunity to fill your waking hours with things YOU want to do.
Maybe you want to pursue a hobby at Primrose, or join a collective volunteer effort or catch up on reading a favorite author in the library, or go online and research your genealogy (or your geography). There are movies, popcorn, ice cream and coffee treats to thwart any pangs of hunger or caloric boredom, and the only requirement is pretty much just plunking yourself down in a chair and enjoying great company. Once you finish this type of activity, you can indulge — or just look at — the exercise equipment in the Wellness Center to eliminate any guilt whatsoever.
We invite you to contact us today. THIS IS LIVING!
COMMUNITY AMENITIES
---
Scheduled transportation
Daily social events
Wellness center
Bistro coffee shop
Pet friendly
All utilities except telephone and internet
Beauty salon
Onsite licensed nurse 24/7
Respite services
Social and wellness programs
Daily snack
TV lounge/fireplace lounge
Pub
Common area WiFi
Movie theater
Library
Onsite therapy
Chapel
Emergency response system
Primrose Assisted Living is designed for seniors who want the privacy of an apartment home with the security of 24-hour care and service. Our bright apartments feature modern amenities and convenience. You can find assisted living apartments and services at every Primrose location.
Spacious and beautiful, and with two bedrooms and two baths, an attached garage and modern amenities, the Primrose lifestyle is a maintenance-free lifestyle! Primrose Townhomes offer the benefits of living near a community of your peers, with the privacy and perks of your own home. Primrose Townhomes are available at select communities.
Memory Care at Primrose is designed for seniors who are living with Alzheimer's or other types of dementia. The key components of the Primrose memory care program are treating all residents as individuals, honoring choices in every encounter, providing a positive and nurturing environment where residents can experience a sense of well-being, and viewing the world from the perspective of a person with dementia.
Chelsea Owens

Executive Director

Sarah Klepfer

Sales Director
Testimonials from our other communities
Primrose to me is having a home with love, the help that you need, medical transportation, and food. Many Activities for you to take part in and enjoy. Come Join us! This Is Living!
— Mildred M.
Lima Primrose
The staff at Primrose are wonderful. Everyone that works here are very helpful and friendly. There are plenty of opportunities to keep busy with activities, such as exercise, bingo and many social events.
— Charles R.
Lima Primrose
Today is 2 years that I slept here at Primrose for the first time.

I love it more each year!!

Thank you for providing such a wonderful safe place for me to live my senior years.
— Ella B.
Cheyenne Primrose
Primrose is an ideal senior residence and one our family highly recommends. There is such a warm community spirit and my dad enjoys living at Primrose very much. From the first week, he has been welcomed easily into the rhythm and made the transition nicely to his new home. There is always something going on at Primrose, and my dad never lacks for companionship or things to do. He loves visiting with other residents, participating in weekly church services and daily events or borrowing books from the Primrose library. The nightly movies in the theatre are the highlight of his day.

The staff at Primrose is very attentive and does a great job keeping our family informed of my dad's health and well-being. They also take the time to visit with him daily, offer a joke and really listen to his needs. There is a wonderful variety of dining choices, with the food plentiful and healthy. The whole facility is spotless, well taken care of and reminds me of a resort! It's a lovely, safe and comfortable place to live.
— Julie B.
Wausau Primrose
Thanks for all you do for my Mom and all the other residents at Primrose. Each of you go way above and beyond. The hugs, the morning coffee you deliver, the arduous routine of helping her pick her clothes for the day, the respect that you show for her decisions and wishes, the way you make her feel loved and appreciated…I could go on and on. Suffice it to say that each special effort you make is noticed and appreciated. I speak for all of our family when I say thank you to each one of you who serve at Primrose.
— John H.
Wausau Primrose
I've been very happy since the day I moved in. We have good food, great friends, wonderful activities and there is always someone to help you. Having my cat has been an extra blessing.
— Pat S.
Marion Primrose
Good food, good entertainment. We have worship time, good activities, and we enjoy keeping busy. We also enjoy each other's company!
— Doris S.
Council Bluffs Primrose
They have gone out of their way to make me feel comfortable. It takes a special person to do that and that is what you have here at Primrose.
— Walter K.
Shawnee Primrose
When I first began living at Primrose, I thought that I would stay for six months just over the winter, but as I became more acquainted with the community, I made the decision to stay. Primrose has made everything so handy and I like someone else doing the cooking, cleaning and laundry. I wake up and the newspaper has been delivered to my door and my mailbox is on the premises for easy use. I have made friends, enjoy the activities and the three meals a day. The staff is top-notch and they are just a call away if I need them. Primrose is a great place to live.
— Dorothea A.
Council Bluffs Primrose
I am very happy in my home at Primrose. Everything is just fine, indeed!
— A.J. B.
Council Bluffs Primrose