Welcome to Primrose Senior Living
How may we help you?
You probably have more than a few questions about the retirement living experience Primrose provides. Please see our community information below, to get you started. We'll be happy to answer any questions to help you with your search. Call for a tour today.
MOVING TO OUR COMMUNITY
---
When you move into our Stillwater Senior Living community, you'll experience a maintenance-free lifestyle that's comfortable and rewarding.
You'll be pleased with the spacious floor plan you've chosen and you'll delight in the warmth, privacy and peaceful quiet of your new apartment home.
Primrose's number one goal is enriching the lives of its senior residents, and you'll experience that every waking moment. Whether it's in the attention we've given to every detail in the layout of your apartment, or in the way your day is filled with activities that reward and provide wellness, or in the way our kitchen staff prepares 3 delicious, home-cooked meals every day of the week, 365 days a year — you'll appreciate what we've done for you.
We are certain you'll find opportunity and peace of mind to pursue your interests and passions at Primrose. You now have more time in your day to enjoy the things YOU enjoy doing. Think of it: more time to visit friends; more time to exercise; more time to watch movies or catch up on your reading or play cards.
Following your favorite team has never been more rewarding. You now have the time to actually research every game. Or it could be your very own team. Maybe you've got a card partner whose luck of the draw is exceeded only by her tact for reading a play, and the two of you are on a winning streak.
We invite you to explore all the benefits we have to offer. Inside your apartment, you're going to experience peace and quiet because of sound-proof walls and concrete floors. Outside your apartment, you can do anything and do it longer because you now have more time to do it — we've taken care of all those time nags throughout your day.
Living at the Primrose Retirement Community is like having an extended family. Daily you're greeted by people who care about your wellness, people who care about making your day as bright as it can be.
You'll appreciate our fine nursing staff who are on-site 24/7. Got a health concern? They're right there for you.
Our Life Enrichment Coordinator provides activities both inside our community and out in the Stillwater community at large. See our activities calendar here.
Housekeeping stops by on a schedule that works with your needs. Laundry services are available. Plus, laundry hookups are available.
Although the townhome villas are separate from the main community, villa residents can enjoy and partake in all the community amenities, meals and activities.
Moving to Primrose adds more hours to your day to enjoy the things in your retirement which you like to do. People just like you are experiencing the best that we have to offer every single day, and you've probably got friends here already waiting for you.
Call us today for a tour. Let us show you around our beautiful community and answer any questions you may have. Moving to our community has never been easier!
COMMUNITY AMENITIES
See our Virtual Tours for a closer look at our amenities and our spacious apartment homes.
---
Enclosed garages
Walking trails
Full-service dining
Wellness center
On-site beauty salon
Whirlpool tub
Exercise classes
Pub
Ice cream parlor
Chapel
Movie theater
Daily activities
Social calendar
Beauty salon and barbershop
Housekeeping
Laundry facilities
Washer/dryer hook-ups
Patio or balcony
Spacious apartments
Billiard room
Bistro
Library
24/7 nursing staff
DAILY Senior Wellness CALENDAR
See our Calendar page for monthly items.
---
Activities for December 5th
Primrose Assisted Living is designed for seniors who want the privacy of an apartment home with the security of 24-hour care and service. Our bright apartments feature modern amenities and convenience. You can find assisted living apartments and services at every Primrose location.
Spacious and beautiful, and with two bedrooms and two baths, an attached garage and modern amenities, the Primrose lifestyle is a maintenance-free lifestyle! Primrose Townhomes offer the benefits of living near a community of your peers, with the privacy and perks of your own home. Primrose Townhomes are available at select communities.
Senior living at Primrose is all about enjoying freedom and vitality while having easy access to everyday conveniences. Our apartments are located in the center of the action, close to dining areas, salons and fitness centers. Most Primrose locations feature independent living apartments.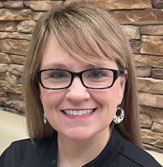 I would love for you to experience the Primrose difference. Click below to arrange for your personal visit or to get more information. See for yourself why we say, "This Is Living!"
Resident/Family Ratings and Comments

---
Everything! Primrose is amazing and their staff are wonderful!
---
Everything is great!
---
Primrose provides an opportunity for my mother to continue her favorite activity, gardening. She enjoys meaningful relationships with other residents. Common meal times encourage activity and socialization. There are a few staff members who are exceptional and have provided excellent care and concern.
---
You do a great job of making the resident feel important calling him and families by name, knowing his likes and dislikes, knowing his preferred schedule.