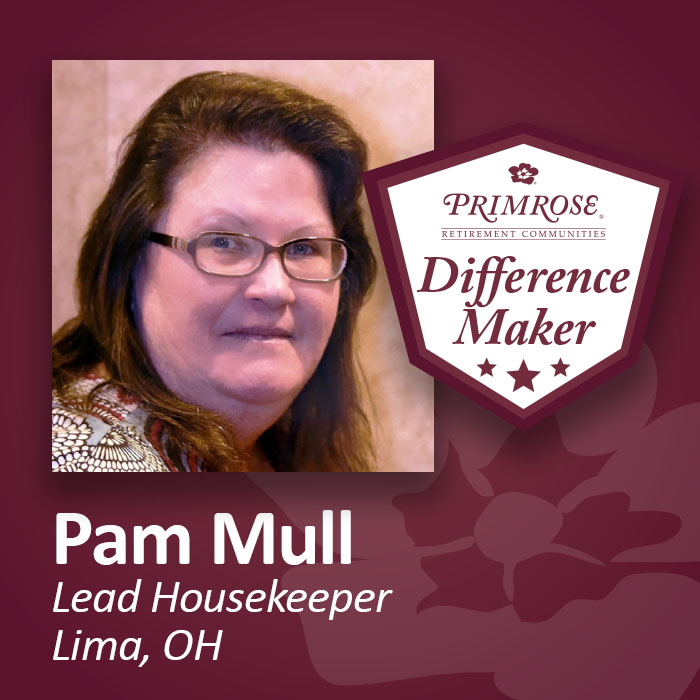 We recognize Pam Mull, Lead Housekeeper in Lima, OH, as our first quarter Primrose Difference Maker. She was nominated by Jason Risner, Executive Director of Lima. Pam has been with Primrose since July 2006.

Pam embodies both the mission and core values of Primrose. She is vested in our mission and the lifestyle we promote. She is more than a housekeeper to the residents. She is both a comforter and friend to them.

Pam spends the time she has not only providing housekeeping services to residents but encouraging residents to attend events and join in on outings. She makes every resident feel at home.

When a new resident moves in, Pam brings coffee and snacks to their apartment. She takes the time to welcome them and reinforce the services that the Sales Director shared when they agreed to move in. Her kind demeanor and friendly smile always put residents and their families at ease.

Pam takes great pride in our community; she is always primping and adding special touches to make it feel just like home. When asked to freshen an apartment prior to a visit, she always stops back in to ask the Sales Director if she "got the deposit".