Still on the fence about moving to a retirement community? We understand this decision takes careful consideration. After all, transitioning from your family home to senior living or assisted living is a major life event. 
Yet, more often than not, we hear seniors tell us the following when asked why they don't want to move into a retirement community:
"I don't want to move into a nursing home."
"I don't want to lose my independence."
"I won't know anyone there."
Primrose Retirement Communities strives to eliminate all three of these fears. In fact, every community with our name on it offers seniors an exciting environment for creative and social activities paired with luxurious accommodations to help them feel comfortable in their new surroundings.
Below, we've compiled a few things you can expect when you choose Primrose for community retirement living.
1) You Never Need to Worry About Privacy
Most people assume that moving to a retirement community or assisted living facility means you'll need to share your space with another resident. At Primrose, we offer private housing options to suit your needs.
We offer the following accommodations:
Senior Living Apartments: We design our spacious apartments to provide residents with all the comforts of home while putting them front and center of all the conveniences our communities offer.
Assisted Living Apartments: Our assisted living apartment homes ensure you still enjoy the freedom and independence you deserve with 24/7 nursing care available. Our homes also feature emergency response systems, so you feel confident knowing help is just around the corner.
Select Primrose locations also offer the following housing options:
Townhome Villas: For the ultimate community retirement experience, we offer beautiful, luxurious townhomes that feature modern amenities, including a driveway, patio, and attached garage.
Memory Care Homes: Designed for seniors with Alzheimer's or other memory-related conditions, our memory care homes provide a positive, nurturing environment with 24/7 nursing care.
Visit our communities to learn which accommodations are available at a Primrose near you!
Find a Community Near You
2) You Plan Your Schedule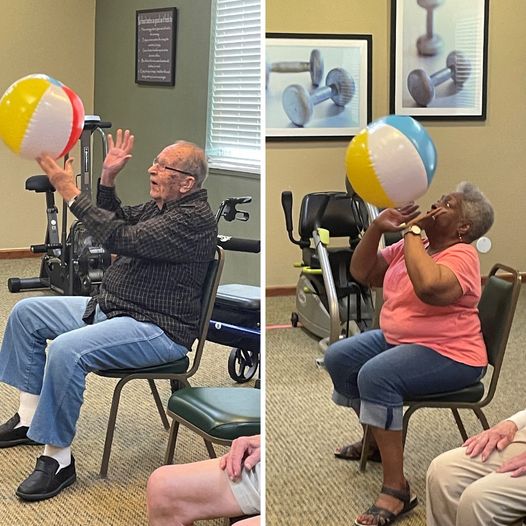 It's true! At Primrose, we specialize in carefree retirement living. From the moment you wake up in your private apartment home, you'll have access to weekly activities, onsite amenities, and gorgeous views of our local area.
We also offer scheduled transportation. You can easily visit exciting attractions in our nearby cities, catch up on shopping or play golf at a local fairway.
Of course, at Primrose, you never need to stray too far from home to have a great time. Our onsite accommodations include:
Salon
Movie theater
Library
Wellness center
Cafe
Activity room
Chapel
Lounge area
And more!
Want a sneak peek of what life is like at Primrose? Choose a community near you and take a virtual tour.
Browse Our Communities
3) You Get to Pursue Your Passions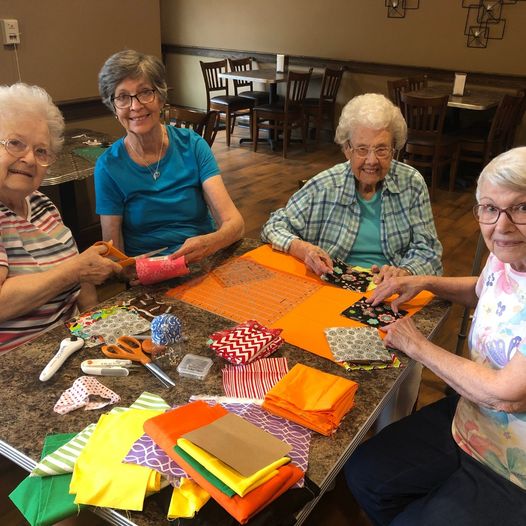 At Primrose, age is just a number. We want our residents to have access to endless opportunities to learn new skills, master an art form, or flex their creative muscles. 
That's why we offer a long list of weekly events, activities, and programs—all designed to keep your brain and body moving! Just as importantly, our activities work to spark engagement among residents and staff, allowing everyone to build strong relationships and life-long friendships, all while pursuing and sharing their passions and hobbies with one another.
We also offer Life Enrichment Programs and exclusive access to our Primrose Senior University (PSU). PSU features in-person courses on various topics to expand our residents' minds while they learn, create, share, discuss, and engage in exciting subjects together.
Learn more about our Life Enrichment Programs.
4) Pets Are Welcome!
DID YOU KNOW that dogs and cats are proven to help seniors reduce stress and depression? It can also help lower blood pressure and even strengthen their immune system?
With so many health benefits, it's no surprise why we want to ensure that all residents can bring their faithful companions with them when they move to one of our senior living communities.
We're proud to offer pet-friendly retirement living communities across the United States. We love pets just as much as you do. And, we understand their invaluable ability to keep our residents healthy, happy, and active. 
5) Continuum of Care Is Available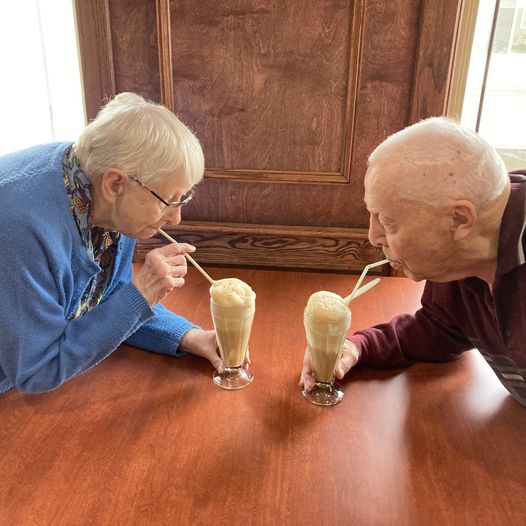 We all know that as we age, our needs will change. It's a fact of life. Yet knowing you have the support of a senior living community with you every step of the way is the peace of mind we all deserve.
At select Primrose locations, we offer continuing care services to support residents as they transition to different housing and care levels within the same community—as their needs change.
You may begin your journey with us in an independent home or townhome. But as your needs change, you may require additional help with daily activities. In this situation, you may discover that assisted living greatly benefits your lifestyle.
In addition to assisted living facilities, a select number of Primrose locations also include memory care programs. These services are designed for seniors who are living with Alzheimer's or other types of dementia.
Learn if a Primrose near you offers memory care services.
Discover Our Senior Living Communities
If you or a loved one have questions about our Primrose community retirement options, we're here to help! Please give us a call or fill out our online form so we can best assist you with this decision.
We'd love to schedule an in-person visit for you to explore one of our communities near you. Of course, you can also take a virtual tour at your leisure and contact us with any questions.
We can't wait to show you what life is really like at Primrose.