These days it seems like homeowners, and even renters, are getting more creative and BIGGER with their holiday decor and lighting this time of year. And many choose to make these festive decor items at home vs. buying them at the store.
Whether you're a family caregiver, or a senior looking to spruce up your living space with some simple DIY Christmas crafts, you don't have to pull out any inflated Santas or snowmen to make a big impact on your holiday decorating.
In fact, with a few simple materials, you can still deck the halls and spread some cheer around your home and community.
3 DIY Christmas Crafts for Seniors
Below, we've compiled 3 fun, easy holiday crafts for seniors to give as gifts or hang around the home.
Holiday Shakers—We love this idea from Better Homes and Gardens. It's a neat way to put those old salt shakers you have lying around to festive use. Most stores sell individual frosted mini-evergreen trees in bargain bins, or you can buy them for cheap online. Use these to put inside each shaker to create a winter wonderland scene.
For a North Pole feel, check those same holiday bins for Santa or reindeer miniature figurines to add to each shaker, too.
Scrabble Tile Christmas Tree—Most of us have a Scrabble board game stored somewhere in our homes. If it's been a while since you last played, and you don't mind putting these pieces to holiday use, you can use the letters to create the shape of a Christmas tree and glue them to a picture frame, which you'll then hang in your home or give as a gift.
You can even get more creative like this Scrabble tree idea from The Pioneer Woman, who spells out the lyrics to "Oh, Christmas Tree!" to make her tree shape extra festive.
Green Felt Wreath—Felt has always been a popular fabric used around the holidays for crafts and decorations. This DIY felt wreath craft idea from Country Living teaches you step-by-step on how to create a gorgeous hanging wreath that illuminates with the warm green and red colors of the season.
This is a wonderful gift idea for a neighbor or to show off proudly in your own home. But don't just stop with a wreath, grab some other vibrant colors to create felted acorns, candy canes, and maybe even Rudolph's face with that big red nose!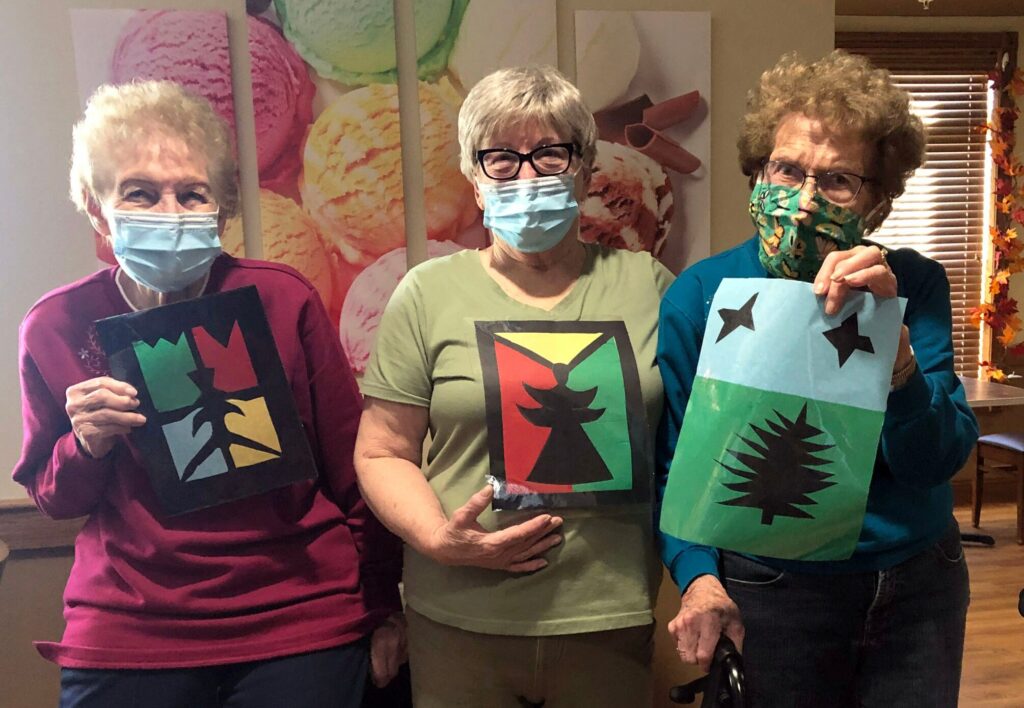 Of course, remember there are endless arts and craft ideas you can incorporate into your holiday decor this year, including painting canvases or pottery, coloring Christmas-themed pictures, or making home-made Christmas cards to send to loved ones across the country.
Benefits of Crafts for Seniors
DID YOU KNOW that arts and crafts may improve cognition and self-esteem, as well as help you feel more relaxed during the holidays?
Because crafting requires concentration and consistency, it's often used as a type of therapy or "de-stressor" for individuals as they age. By using different tools and materials with your hands and fingers, you're improving blood flow through the body, in addition to enhancing your motor skills.
Arts and crafts should always be enjoyable, not stressful. It should be fun and allow you to creatively express your mood. In addition to being a creative outlet, it's also a wonderful way to engage with others and stay connected with those around you.
Christmas Crafts for Seniors at Primrose
At Primrose Retirement Communities, we believe in the health and wellness benefits of arts and crafts. In fact, just a quick scroll down our Facebook page will show you just how creative our residents can be and how much fun they have making their own works of art in the process!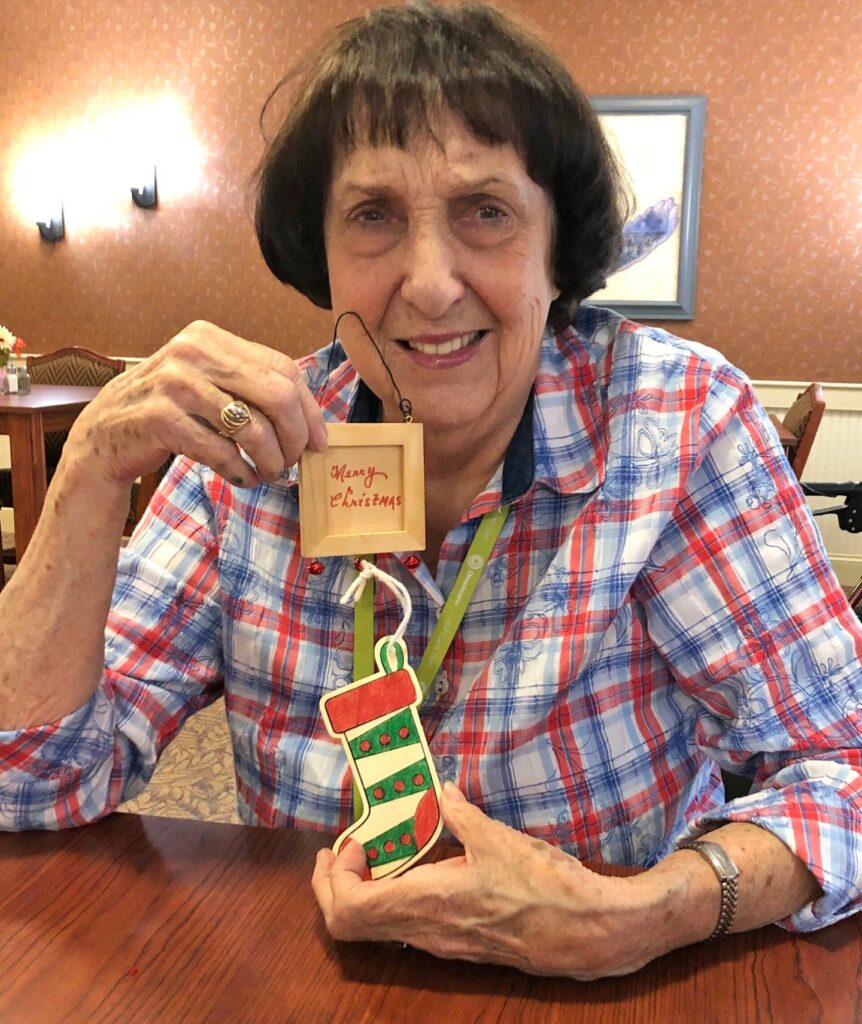 We're always looking for new ways to help enrich the lives of everyone we have the pleasure of welcoming into our senior living communities. And our arts and crafts activities extend well beyond the holidays. We like to provide avid knitters, painters, drawers, writers, or those looking to build something with their hands, all the tools, space, and support they need to make wonderful DIY crafts they're proud to show off.
The holidays are a joyous time of year! And we are so grateful for the wonderful residents we get to create new traditions and memories with each day.
If you'd like to set up a tour of a community near you, please connect with us to schedule a time for a visit.
From everyone at Primrose, we wish you a happy, healthy, and safe holiday season!