Planning your retirement? If you're wondering whether Medicare will cover future senior living costs, you're certainly not alone. In fact, most seniors have questions regarding the differences between their healthcare options and whether (or not) they'll help cover the costs of long-term care as their needs change.
This guide will discuss the types of resources available that may support your senior living costs.
Medicare vs. Medicaid
Before we dive into this topic, let's first review the differences between Medicare and Medicaid:
Medicare is a federal health insurance program for people over 65, certain younger people with disabilities, and people with End-Stage Renal Disease, regardless of their income.
Medicaid provides healthcare coverage for adults with lower incomes and people with disabilities. This program is administered by states, according to federal requirements. It is based on need, jointly funded through by states and the federal government.
What's Included In Medicare?
With Medicare, patients pay deductibles for hospital stays and monthly premiums for required healthcare services. For this reason, Medicare is split into four parts:
Part A covers hospital bills.
Part B covers medical insurance.
Part C is the part of Medicare that allows private health insurance companies to provide Medicare benefits.
Part D covers prescriptions.
But Does Medicare Cover Senior Living Costs?
Let's get back to the main question on the floor: does Medicare cover senior living expenses? Unfortunately, Medicare does not typically cover the expenses associated with independent, assisted, or other senior living services.
For example, it does not cover long-term care expenses for individuals living in an assisted living community or nursing home facility, meals, transportation, or personal care services such as bathing and dressing.
What Type of Senior Care Does Medicare Cover?
Broadly speaking, Medicare typically covers a short-term stay in a skilled nursing or rehabilitation facility while an older adult is recovering from an illness or injury. It may also cover in-home rehab care performed by a home health nurse or therapist.
Because of Medicare's limited coverage, it's important to research other payment options if you're considering moving into a retirement community.
What Options Are Available to Cover Senior Living Costs?
To help ease the financial burden of senior living costs, you can look into other options or benefits, such as:
Long-term care insurance
Private funds
Veteran's Benefits
Retirement Savings
Reverse Mortgages
Supplemental Security Income (SSI) for seniors
For example, specific programs, such as the Department of Veterans Affairs Aid and Attendance program, provide financial assistance for qualified veterans or their surviving spouses.
Be sure to research your specific needs and the eligibility requirements to determine if you qualify for coverage. Additionally, many seniors have the unique option of renting out their homes. Doing so can help you generate income during retirement to live comfortably in a senior living community.
Paying For Independent Senior Living Costs
Moving into an independent or assisted living community doesn't have to be a financial burden. In fact, with careful planning and budgeting, you can ensure that your finances are taken care of so that you enjoy the freedom and comfort of a senior living community.
Here are five tips to help you save money and live comfortably.
1) Evaluate Your Financial Situation
Consider assets such as life insurance policies, retirement accounts, or other investments. Additionally, make sure to factor in any potential sources of income, such as Social Security payments or pensions.
It can also be helpful to create a budget so that you can accurately picture your monthly income and expenses. Knowing how much money is available will help you decide which retirement option is best for you.
2) Consider Long-Term Care Insurance
Long-term care insurance (LTCI) is a policy designed to help people manage the expenses of assisted living. It's essential to look into long-term care insurance plans. For example, they may offer more comprehensive coverage than other health insurance policies.
3) Research Medicaid Waivers & Assistance Programs
Many states offer Medicaid Waivers, which provide individuals with assistance to pay for certain services related to assisted living. These programs are generally state-specific and have other criteria that must be met to qualify.
Researching your state's specific program or contacting your local Department of Health and Human Services can help you learn more about any options for which you may qualify.
4) Compare Costs Between Senior Living Communities
The costs of senior living vary by community, so it's essential to research and compare prices as soon as you are able. This ensures you are part of the conversation and decision process.
Additionally, senior living communities offer various levels of care, ranging from basic housing to more comprehensive support services. This is important as you'll want to find a community that has the support and resources to change your level of care as your needs change.
When selecting, consider a community's total costs—ranging from amenities and services. Consider how this compares to what you're paying for now to live in your own home. Factor in other expenses, such as transportation and household upkeep. Will you also have access to activities outside of the home to socialize, stay active, and participate in community events?
At Primrose, we offer free tours of our communities and one-on-one meetings with our team to answer your questions and help you compare prices, so you make the best decision for you.
5) Budget & Seek Professional Financial Advice
When creating a budget, determine how much income you'll have each month and calculate your necessary living expenses, such as rent or mortgage payments, groceries, and transportation costs. Then, identify non-essential items to cut out to help free up funds for senior living expenses.
Finally, have a financial advisor review your statements to provide tailored advice on saving money so that you can move into a senior living community with less stress and more confidence.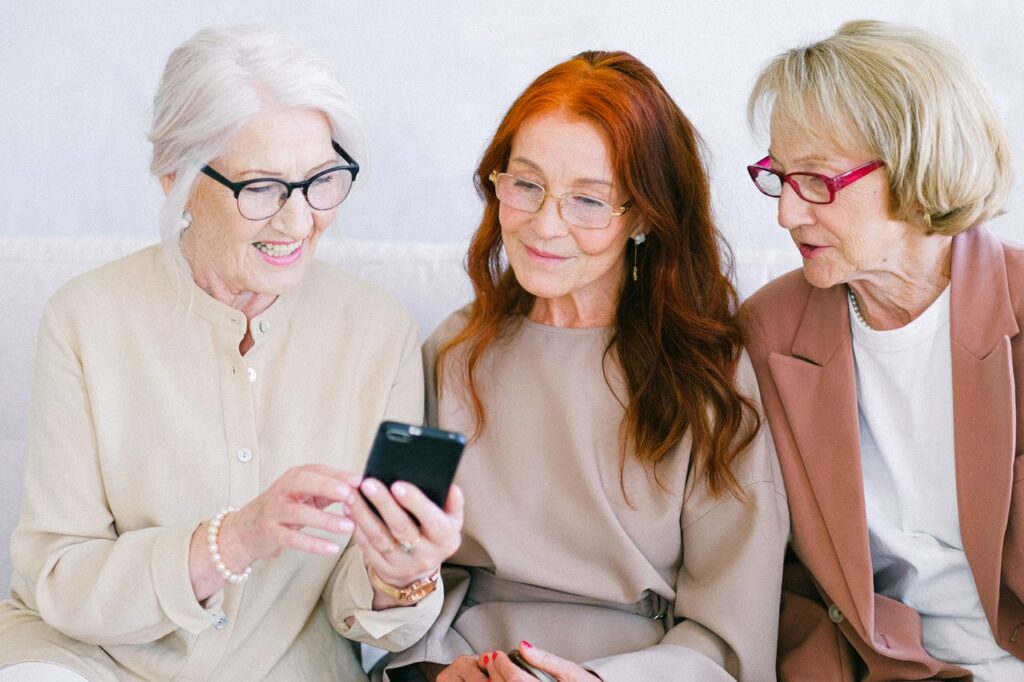 Have Questions?
To learn how Primrose compares to other senior living communities, we encourage you to contact us for a chat or to schedule an in-person tour at a community near you.
We understand that calculating senior living costs can be overwhelming, so we work with each individual to help them understand their options and find solutions that they may not have thought of previously.
Contact us today to discuss your financial options and help you discover all the incredible amenities our communities offer to keep you healthy, safe, and supported! We know you'll love calling Primrose home.