As your family grows, it becomes almost natural to acquire more things: a second car, a larger new home, an inground pool, a backyard patio, a camper/RV, etc.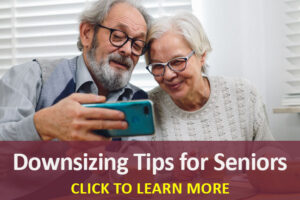 When we're young and raising a family, it's as if "stuff" just starts to accumulate without much notice. But what happens when you reach retirement age and your kids have left the nest?
You might be left with more belongings than you can store away and/or equipment you're paying for that's digging into your retirement savings.
For many, the thought of downsizing may sound too difficult, as many items hold significant or sentimental value. It can also sound too stressful to start the process. But if your home is becoming too much to handle on your own, it might be time to consider downsizing.
Click here to learn more about downsizing your "stuff".