Maintenance-free living
We built our senior living villas for people who appreciate privacy and the ability to come and go as they please.
The Primrose villas in Wausau represent active senior living at its finest, and at just under 1,600 square feet they offer the ideal choice for your retirement. You'll find our senior townhomes with attached garages to be the perfect escape, with privacy and accommodating amenities just a few steps away. A three-season sunroom makes relaxation a breeze. Luxury, space, and a maintenance-free lifestyle are all wrapped into one with a Primrose villa!
ENJOY A SPACIOUS LIFESTYLE
---
If you're looking for private and accommodating amenities to accentuate your lifestyle, you'll find our townhomes with attached garages to be the perfect choice.
When you're outside enjoying the walking trails or golfing or shopping in the nearby stores and mall or touring the countryside looking for collectibles, there's no need to RUSH HOME to do home maintenance or chores. It's all taken care of at the Primrose Retirement Community — snow removal is now an official spectator sport.
Our townhome residents are free to participate in all the community events that Primrose has to offer. See our wellness calendar here.
Our dining experience is restaurant-style food and menus with home-cooked recipes served fresh and delicious. Sure to please every diet, our chefs prepare food from scratch. Meals are served daily.
Check the site map and villa floor plan to see what our ultimate retirement experience is all about.
VILLA AMENITIES
See our Virtual Tours page for amenity closeups of our spacious townhome villas.
---
Lawn care
Snow removal
Nearly 1,600 square feet of living space
Attractive, open floor plan
Spacious living room
Two bedrooms and two bathrooms
Handicapped accessible
Garages (single or double stall)
Porches and screen rooms
All appliances
All utilities except telephone and internet
Cable television
SENIOR LIVING OPTIONS
---
Primrose Assisted Living is designed for seniors who want the privacy of an apartment home with the security of 24-hour care and service. Our bright apartments feature modern amenities and convenience. You can find assisted living apartments and services at every Primrose location.
Memory Care at Primrose is designed for seniors who are living with Alzheimer's or other types of dementia. The key components of the Primrose memory care program are treating all residents as individuals, honoring choices in every encounter, providing a positive and nurturing environment where residents can experience a sense of well-being, and viewing the world from the perspective of a person with dementia.
Senior living at Primrose is all about enjoying freedom and vitality while having easy access to everyday conveniences. Our apartments are located in the center of the action, close to dining areas, salons and fitness centers. Most Primrose locations feature independent living apartments.
Meet Our Team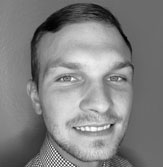 Nathan Kuehl
Sales Director
It is my honor to represent Primrose in my interactions with the people and professionals of Wausau.