Visit us today
Our one and two-bedroom independent living apartments are spacious and bright!
In addition to the private and spacious apartments that residents call home, they also have a number of common areas that were built for their enjoyment. Catch a documentary in the theater, share a meal with friends in the dining room, attend bible study in the chapel, or relax during happy hour in the pub. If you want to get out, take a bus trip to see the gorgeous mountain views nearby! Staff and residents of Primrose make it a priority to make new residents feel welcome from day one.
A STRANGER IS JUST A FRIEND YOU'VE NEVER MET!
---
Whether it's with your friend in the apartment across the hall or with the couple five doors down and to the left, or with the coffee klatsch you join every morning…you'll find every day rewarding and fun-spirited with your friends at Primrose.
And that's only the beginning. You'll soon find that you're surrounded by convenience. Throw on a slipper or two and head over to the salon. No jacket required, even if it's freezing cold outside.
Feel like dining out with friends? Grab the nearest elevator and meet them in two minutes. Want to see that movie you've been waiting and waiting for? Just follow the smell of fresh popcorn!
Indulging your sweet tooth has never been easier — there's a fully-stocked ice cream parlor in your vicinity. And if guilt pangs surface, you can always enjoy watching your friends exercise in our fully-equipped Wellness Center.
Convenience, comfort, security and safety. That's the Primrose lifestyle and it's why we say, THIS IS LIVING!
Call for more information today!
INDEPENDENT LIVING AMENITIES
See our Virtual Tours for a closer look at our amenities and our spacious apartment homes.
---
1 and 2 bedroom apartments
Open floor plans
Close to amenities
Housekeeping
Daily social events
Pendant response
Flush technology
Weekly social outings
One home-cooked meal daily
Spacious dining room
Elevator
Scheduled transportation
Emergency response system
Wellness center
Laundry facilities
Billiard room
Computer lounge
Ice cream parlor
Beauty shop/barbershop
Chapel
Library
Individually controlled air and heat
All utilities except telephone and internet
Extended cable television
Enclosed garages available
Extra storage units
Quiet area with city and country views
SENIOR LIVING OPTIONS
---
Primrose Assisted Living is designed for seniors who want the privacy of an apartment home with the security of 24-hour care and service. Our bright apartments feature modern amenities and convenience. You can find assisted living apartments and services at every Primrose location.
Spacious and beautiful, and with two bedrooms and two baths, an attached garage and modern amenities, the Primrose lifestyle is a maintenance-free lifestyle! Primrose Townhomes offer the benefits of living near a community of your peers, with the privacy and perks of your own home. Primrose Townhomes are available at select communities.
Meet our team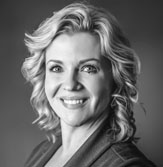 Sarah Hagan
Sales Director
Primrose is so much more than just a retirement home. We are a community, a family and I am glad to be a part of it.