Memory Care Vision Statement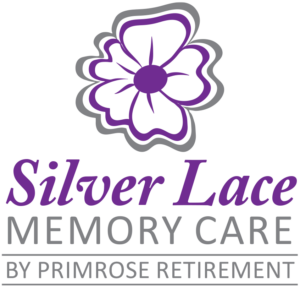 Primrose Retirement Communities Memory Care neighborhoods provide home environments embracing Person Centered, holistic aspects that provide our residents with fully faceted life enriching opportunities and current dementia-supportive practices. Resident family members are viewed as a part of our mission, deserving of their own compassion, resources, and support. Innovation is embraced, promoting the continued enhancement of our memory care services within assisted living venues. Aspects of home are maximized while institutional aspects are minimized. Ours is a mission-driven approach that is underpinned with compassion, empathy, and advocacy, fully embracing the Primrose Core Values.
Comfort, Security, and Care
At Primrose we believe in caring for the person in addition to the disease. The essence of this philosophy focuses on honoring the self of each person. Each of our specially trained staff approaches this important area of memory care with the highest level of compassion, recognizing that your loved one deserves the very best.
Primrose strives for the comfortable and familiar atmosphere of home, with the added benefit of security and an all-inclusive promise of service. Our spacious private apartments are designed so the feeling of "home" is always celebrated.

Private suites include:
• 24-Hour Nurse Staffing
• Person-Centered Care
• Rapid Response Call System
• Three Home-Cooked Meals per Day
• Weekly Housekeeping and Laundry Service
• Individualized Activities and Programming
• Enclosed Courtyard
• Lots of Natural Light
• Secured Environment
• Ample Space for Treasured Belongings
• Private Shower in Apartment
Life with Dignity
Alzheimer's disease, dementia, and other memory impairing conditions are frustrating to endure and difficult to watch. However, these circumstances do not change the dignity, love, and respect that each of our residents deserve. At Primrose, your loved one will have their everyday needs taken care of, in addition to the support and assistance necessary to achieve the highest level of independent function possible. Our community provides not only comfort and care for your loved one, but our 24-hour monitoring and staffing can offer you the peace of mind and assurance that your loved one is safe and secure.
---
Silver Lace
To continue to honor Primrose tradition and values, we have selected the name "Silver Lace" to recognize our Memory Care offerings.
Silver Lace is a variety of Primrose that is characterized by deep purple petals, each surrounded by a "silver" border. We feel that this flower translates nicely to our Memory Care services by honoring the purple awareness color of Alzheimer's disease.
Additionally, although we recognize that Alzheimer's disease, and other forms of dementia, are incredibly challenging journeys to navigate, we feel that we can provide a "silver lining" to those experiences. The silver lining is created by providing home environments rich with Person Centered quality of life experiences that will assist our residents in finding their continued full potential within Primrose Memory Care communities.
---