Enjoy the townhome lifestyle
Enjoy independent, maintenance-free living in our beautiful and spacious villas for senior citizens!
The Primrose senior townhomes in Decatur are close to shopping outlets and restaurants for those who enjoy going out on the town with their friends. When you get back, enjoy a game of pool in our billiards room or a late snack in our ice cream parlor before returning home to enjoy watching the wildlife out the window of your three-season sunroom!
SPACIOUS Senior TOWNHOMEs and VILLA LIFESTYLE
You'll find our senior townhomes with attached garages to be the perfect escape from a day of hectic shopping or eating. A four-season sunroom can give your favorite book a suntan, too.
Spacious and beautiful, and with 2 bedrooms and 2 baths and accommodating amenities, the only thing you won't find in our gorgeous villas for senior citizens is a CHORE LIST. This is a maintenance-free lifestyle — we take care of everything from mowing lawns to moving snow to repairs.
Our senior townhomes residents are free to participate in all the community events that Primrose has to offer. See our wellness calendar here.
Our kitchen staff prepares three mouth-watering meals 7 days a week, and we have restaurant-style dining. Meals are served daily in bistro-styled dining areas. Check the site map and villa floor plan to see what our ultimate retirement experience is all about.
VILLA Senior living AMENITIES
See our Virtual Tours page for amenity closeups of our spacious senior townhomes.
---
Attached garage
2 bedroom / 2 bath
Scheduled weekday transportation
All appliances
Maintenance-free
Outside patio space
4-season room available
Nearly 1,600 sq ft with neutral color pallet throughout villa
Attractive, open floor plan
Spacious living room
Pet friendly
All appliances included
All utilities except telephone and internet
Extended cable television
SENIOR LIVING OPTIONS
---
Primrose Assisted Living is designed for seniors who want the privacy of an apartment home with the security of 24-hour care and service. Our bright apartments feature modern amenities and convenience. You can find assisted living apartments and services at every Primrose location.
Senior living at Primrose is all about enjoying freedom and vitality while having easy access to everyday conveniences. Our apartments are located in the center of the action, close to dining areas, salons and fitness centers. Most Primrose locations feature independent living apartments.
Meet our team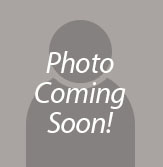 Stephanie Carson
Sales Director
Our seniors have worked hard their entire life and deserve to relax and have fun! My passion is to ensure I can help provide an enjoyable and worry free lifestyle!