Comfort and safety
Our senior assisted living apartments offer privacy, security, and a kind, dedicated nursing staff.
At Primrose of Decatur we love our community and we love our residents like family. Our nursing staff is there 24/7, and provides a plan of care customized to each individual based on their unique needs. Of course, there are plenty of ways to have fun as well. Group outings for shopping and dining are common, as are events inside the community that bring people together for food, friendship, and fun.
schedule a Tour
Request Info
Senior ASSISTED LIVING CARE
Our assisted living facilities utilize numerous safety features, such as hand rails, wide halls and wide doorways. And we have included modern and thorough amenities to earn your total comfort satisfaction.
We place a huge value on making our residents feel "right at home," and we're proud of our small community for making that happen. Rest assured — the Decatur Primrose has designed and built a beautiful and maintenance-free retirement home for you!
There are enjoyable and exciting activities for every one of our residents at our assisted living facilities, and we encourage participation in events both inside and outside the community — Primrose enjoys many Decatur events and celebrations!
Senior Assisted living AMENITIES
See our Virtual Tours for a closer look at our amenities and our spacious assisted living facilities.
---
Three home-cooked meals with restaurant-style dining
Daily snacks
Onsite nursing staff 24/7
Emergency response system
Fireplace lounge
Onsite therapy provided by Heritage Health Pro
Weekly housekeeping
Scheduled weekday transportation
Spacious dining room
Spacious private apartments
Communication with family and physician
Elevator
Social and wellness program
Wellness center with guided weekday exercise
Complimentary laundry rooms on each floor
Billiard room
Computer lounge
Ice cream parlor
Beauty salon/barbershop
Movie theater with daily movies
Chapel
Library
All utilities except telephone and internet
Extended cable television
Pet friendly
SENIOR LIVING OPTIONS
---
Spacious and beautiful, and with two bedrooms and two baths, an attached garage and modern amenities, the Primrose lifestyle is a maintenance-free lifestyle! Primrose Townhomes offer the benefits of living near a community of your peers, with the privacy and perks of your own home. Primrose Townhomes are available at select communities.
Senior living at Primrose is all about enjoying freedom and vitality while having easy access to everyday conveniences. Our apartments are located in the center of the action, close to dining areas, salons and fitness centers. Most Primrose locations feature independent living apartments.
Director of Nursing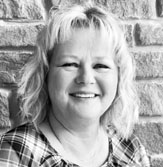 Julie Dodson
Director of Nursing
Every day is a new opportunity to make a difference in one of our Resident's lives; use your voice for kindness, your ears for compassion, your hands for charity, your mind for truth, and your Heart for Love.