Comfort, privacy and amenities
Villa senior living offers plenty of space to feel right at home but allows you to still be part of a community of peers!
Zanesville's senior townhomes offer nearly 1,600 square feet of living space along with plenty of storage. A beautifully designed kitchen, sunroom, and vaulted ceilings all create a modern touch that you will love calling your own. You are just steps away from amenities including a bistro, pub, and theater, as well as lunch in our main community.
ENJOY A SPACIOUS LIFESTYLE
If you're looking for private and accommodating amenities to accentuate your lifestyle, you'll find our senior townhomes with attached garages to be the perfect choice.
When you're outside enjoying the walking trails or golfing or shopping in the nearby stores and mall or touring the countryside looking for collectibles, there's no need to RUSH HOME to do home maintenance or chores. It's all taken care of at the Primrose Retirement Community — snow removal is now an official spectator sport.
Our senior townhome residents are free to participate in all the community events that Primrose has to offer. See our wellness calendar here.
Our dining experience is restaurant-style food and menus with home-cooked recipes served fresh and delicious. Sure to please every diet, our chefs prepare food from scratch. Meals are served daily.
Check out the villa floor plan to see what our ultimate retirement experience is all about.
VILLA Senior Living AMENITIES
See our Virtual Tours page for amenity closeups of our spacious townhome villas.
---
Over 1,500 square feet of living space
Attractive, open floor plan with beautiful decor
Two bedrooms, two bathrooms
Spacious living room
Sunroom
Fireplace
All utilities except telephone and internet
All appliances included
Attached garage
Cable television
Lawn care and snow removal
Housekeeping services
Daily noon meal
Community amenities
24-hour emergency response system
Handicapped accessible
SENIOR LIVING OPTIONS
---
Primrose Assisted Living is designed for seniors who want the privacy of an apartment home with the security of 24-hour care and service. Our bright apartments feature modern amenities and convenience. You can find assisted living apartments and services at every Primrose location.
Senior living at Primrose is all about enjoying freedom and vitality while having easy access to everyday conveniences. Our apartments are located in the center of the action, close to dining areas, salons and fitness centers. Most Primrose locations feature independent living apartments.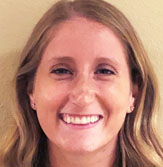 I would love for you to experience the Primrose difference. Click below to arrange for your personal visit or to get more information. See for yourself why we say, "This Is Living!"