Tour our community
Live the lifestyle you want with easy access to everyday conveniences at Primrose independent living!
Maintenance-free is worry-free at Primrose! Whether you are enjoying the various activities and amenities available to residents each day, or out painting the town red with your friends, there's no need to rush home to prepare a meal. Our kitchen staff prepares a wholesome lunch, home-made just for you, seven days a week. All you need to do is show up. Our spacious apartments also provide a quiet and secure place for you to hang your hat and get rested up for another exciting day!
CENTER YOUR DAY AROUND ENTERTAINMENT
---
When you are out and about enjoying the Lancaster community, you can relax knowing that your TO-DO list was done the moment you woke up that day. Maintenance-free is worry-free, so go ahead and enjoy today and every day at the Primrose Retirement Community.
There's no need to rush home to prepare a meal, either. Our kitchen staff prepares three delicious, home-made meals seven days a week. All you have to do is show up.
Inside our community, you'll find an assortment of activities (See our wellness calendar here.) and things to do. Follow the fresh smell of popcorn and you'll find a great movie showing in our theater. Drop by the pub to see who's winning. Enjoy some Wii Bowling with your friends. We promise you won't be bored.
Even though there's something always going on, it's not like you can't relax. If you want to slide the throttle back and catch up on some badly-needed ZZZZZs, you're sure to find your apartment home quiet and secure.
Call us for a tour today, (740) 653-3900.
INDEPENDENT LIVING AMENITIES
See our Virtual Tours for a closer look at our amenities and our spacious apartment homes.
---
24/7 staffing
55+ community
All utilities except telephone and internet
Beauty salon and barbershop
Billiard room
Chapel
Snack station
Elevator
Emergency response system
Enclosed garages available
Cable television
Wellness center
Ice cream parlor
Central air/heat
On-site therapy services
Laundry facilities
Library with computer access
One home-cooked meal daily
Pet friendly
Quiet area with country views
Social events
Spacious dining room
Scheduled transportation
SENIOR LIVING OPTIONS
---
Primrose Assisted Living is designed for seniors who want the privacy of an apartment home with the security of 24-hour care and service. Our bright apartments feature modern amenities and convenience. You can find assisted living apartments and services at every Primrose location.
Spacious and beautiful, and with two bedrooms and two baths, an attached garage and modern amenities, the Primrose lifestyle is a maintenance-free lifestyle! Primrose Townhomes offer the benefits of living near a community of your peers, with the privacy and perks of your own home. Primrose Townhomes are available at select communities.
Memory Care at Primrose is designed for seniors who are living with Alzheimer's or other types of dementia. The key components of the Primrose memory care program are treating all residents as individuals, honoring choices in every encounter, providing a positive and nurturing environment where residents can experience a sense of well-being, and viewing the world from the perspective of a person with dementia.
Meet Our Team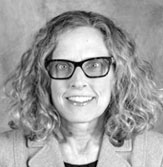 Cynthia Love
Executive Director
Thanks for considering Primrose in your senior living journey. Please contact me with any questions.