Moving into a retirement community should be an exciting adventure. It's an opportunity to spend your days enjoying a host of fun and leisurely activities that allow you to build relationships, stay active, and fill your schedule—as you see fit!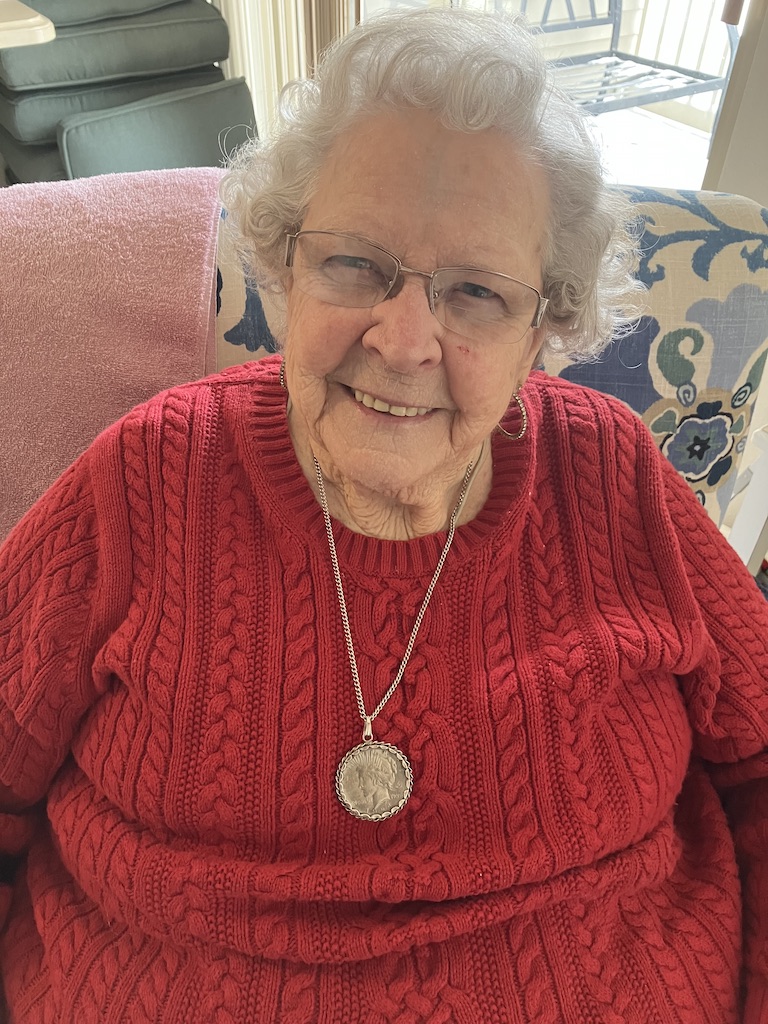 However, not everyone feels ready to make the move. You may wonder how living in a retirement community like Primrose will affect your independence, security, and ability to pursue your interests while building a routine.
Though we could tell you about all the exciting amenities Primrose offers; sometimes, it's best to hear it from those who were once in your shoes but are now experiencing all the benefits of a thriving, supportive senior living community that feels like home.
Meet Margaret, Real-Life Primrose Resident
Margaret lives in our Primrose community in Mansfield, OH. We asked if she would like to share her experiences with those considering moving into a retirement community near them. 
Margaret was more than happy to help!
---
Primrose: Margaret, what are three words you'd use to describe life at Primrose?
Margaret: Friendly, family-oriented, and a very social environment.
---
Primrose: Why did you choose Primrose for your retirement?
Margaret: When my son came here for a tour, he noticed how warm and welcoming everyone was. This was during the beginning of COVID when things were changing rapidly. But even during the challenges of the pandemic, he was so impressed with how clean the community was and all the activities they offered to keep residents healthy and social.
---
Primrose: What is one activity or amenity you enjoy most?
Margaret: It's hard for me to pick one activity because I LOVE THEM ALL. But my top choice is probably "Busy Bees."
It's a group of ladies who get together and make blankets, hats, scarves, and dog bandanas for shelters and charities. It's so much fun to get together and share our different ideas, but it also feels great to help others and support a rewarding cause.
---
Primrose: Could you describe a typical day in your community?
Margaret: For me, a typical day at Primrose is knowing that there is always something to do as soon as I wake up. The minute I leave my apartment, I'm greeted by the staff as I head to my first activity of the day.
---
Primrose: How would you describe the staff?
Margaret: I love all the staff here. My loved ones live far away, so these people are my family, and I adore them. Even though I am independent, the team always goes out of their way to help me when I need it. Also, they always stop by for one of my famous hugs.
---
Primrose: When did Primrose start feeling like home?
Margaret: I came here during the start of COVID. Everything was shutting down in the world, and people were socially distancing, so it was hard for me initially. But once I got to meet all the staff, and with them checking in on me every day, I developed trust and friendships with everyone.
Once we were able to come out and explore again, it truly felt like home because I met all the residents and developed relationships. I came at an awkward time, but I do believe the reason I got through that time was because of the friendships I built here at Primrose
---
Primrose: What advice would you give a person considering moving into a retirement community?
Margaret: Before I came to Primrose, I was just like everyone else. I thought I would NEVER move into a retirement community and wouldn't need it. But to tell you the truth,I am fully independent at Primrose. So, I can still have my independence and the help I need—when I need it.
Also, when my husband passed away, I struggled with socialization, but after coming here, I was able to be social again.
There is never a "perfect" time to move to a retirement community. I moved in because I wanted to be around people again but also have people around to support me if I needed it. Whether you need help or are independent, I encourage you to really think about it because selling my condo and moving to Primrose was the best decision I ever made.
---
Primrose: What is one fear you had about moving to a retirement community?
Margaret: I was afraid it would be like a nursing home, but it's far from that! It's the true meaning of a retirement community. Another fear I had was that I was going to lose my independence, but the truth is I gained it here by being able to focus more on myself again.
---
Primrose: What do your loved ones think about you living at Primrose?
Margaret: They love it because they can stay at my apartment whenever they come here for a visit. And when they do, they feel at home—just like I do.
Life at Primrose
At Primrose, we want to provide residents with the opportunity to make new friends, socialize with peers, and have access to a wide range of activities.
Our retirement communities are designed to promote a better quality of life and senior lifestyle. We do this by providing organized activities and events that cater to your needs and interests. We also strive to accommodate your needs as they change with assisted living apartments and memory care services (at select locations).
Ready to see first-hand what living in a retirement community like Primrose is really like? We invite you to schedule a tour near you.
While here, we'll walk you through the community, have you meet our staff and residents, and enjoy a lunch at our cafe, so we can answer your questions and help you feel confident about taking the next step in your retirement.
Schedule a tour today. And see for yourself what living in a retirement community is really like at Primrose!