Caring for an aging loved one can be one of the most stressful things to happen to a family. The experience is often physically, emotionally, and financially draining. When there are multiple siblings involved, disagreements can rear their ugly heads. The good news is that it doesn't not have to be this way! When cooler heads prevail and families set aside their differences to work together in the best interest of their loved ones, harmony can be re-established. Here are some reasons why siblings disagree about senior care and some possible solutions:
1. One si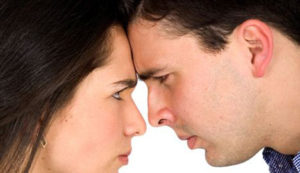 bling may be the primary caretaker
Often times, the sibling who lives closest to their parents is the one who does the lion's share of the work. This can lead to anger and resentment toward other siblings who can't as conveniently help share the load. In these situations, it is important that you share with your siblings the difficulties you are experiencing. They may not understand the effect the situation is having on you. If they are too far away to help with caretaking on a regular basis, perhaps they can help shoulder some of the financial load or come for a weekend and give you some time off.
2. Siblings disagree about the level of care needed
There is always a chance, when there are multiple siblings, that not all will agree on the level of care that their parents' need. In this situation, there is always the option of having a needs assessment done in your parents' home. At Primrose, our Director of Nursing can perform this assessment in just a few minutes and share his or her recommendations. This can be helpful in getting the family on the same page regarding care-related decisions.
3. Finances
Unfortunately, disagreements amongst siblings about how finances should be utilized for their care can sometimes cause deep division within families. Concerns about affordability of care or how the cost of care might impact the family inheritance may come to light. All siblings should be encouraged to openly discuss their financial concerns before a care decision is made. When adequate finances are lacking, the family may also want to discuss the feasibility of pooling their resources to help pay the costs for a senior living community.
Working through a loved one's transition from home to a retirement community can be a positive experience for all involved. Communication is the key. Share your thoughts and concerns with your siblings. Talk through the issues and work toward compromise that is in the best interest of your parents. You will be glad you did.
If you have any further questions about the transition, we would be honored to assist you. Just visit www.primroseretirement.com for more information.