More than one third of Americans over the age of 65 are either wartime veterans or the spouses of wartime vets. Some are in need of assistance with certain activities of daily living in order to ensure their safety and maintain their independence. For many, the most difficult part of the process of obtaining assistance is not finding the right senior living community, but rather understanding how to pay for it. After all, as the article "How am I Going to Pay for Senior Living?" indicates, there are many different financing options available.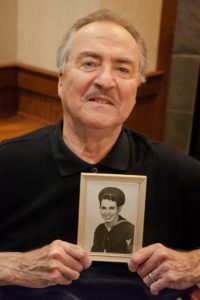 What to know about Veteran's Aid and Attendance:
The US Department of Veteran's Affairs offers a pension program most commonly referred to as "Aid and Attendance." This program benefits thousands of families across the United States in need of senior care for themselves or their loved ones – but there are thousands more who are eligible to receive it and know nothing about it.
If you or a loved one served at least 90 days in active duty during wartime and were honorably discharged, you should look into whether or not you quality for the Aid and Attendance benefit.
Understanding the Paperwork:
There are a number of forms and documents that need to be completed in order to apply for Aid and Attendance benefits, many of which have legal ramifications that can be difficult to understand. Primrose Retirement Communities does not provide legal advice to those applying, but there are accredited VA Claims Representatives available who can assist you with legal matters. To find a list of such representatives in your area, visit https://www2.va.gov/directory.
It is possible for seniors and their loved ones to complete the application for benefits themselves, but in many cases it can be confusing and help may be needed. Fortunately, there are a number of resources available to provide such assistance:
The US Department of Veteran's Affairs (VA):

The VA is responsible for administering benefits for veterans and their families.
1-800-827-1000
The Veterans of Foreign Wars (VFW):

The VFW is a nonprofit organization that assists veterans and their families.
1-816-756-3390
Disabled American Veterans (DAV):

DAV is also a nonprofit organization that assists disabled veterans.
1-877-426-2838
At Primrose, we have also built strong relationships with our local VA representatives. Since many of our current and future residents are veterans themselves, we often invite the VA to our communities for public seminars that talk about Aid and Attendance benefits and how to go about applying for them. For more info, visit www.primroseretirement.com to learn when the next seminar will be in your town, or to talk to a Primrose staff member who can connect you.