Caring for a spouse, parent, or close friend with dementia is an emotional journey. And more often than not, navigating the changes in your loved one's behavior and abilities and how they impact your life feels overwhelming.
If someone you love has been diagnosed with early-stage dementia, you'll have questions about what to expect, what level of care they will need, and how your family can find ways to cope.
This guide offers practical tips and resources to help you provide the best care possible to your spouse or parent with dementia.
What We'll Cover In This Guide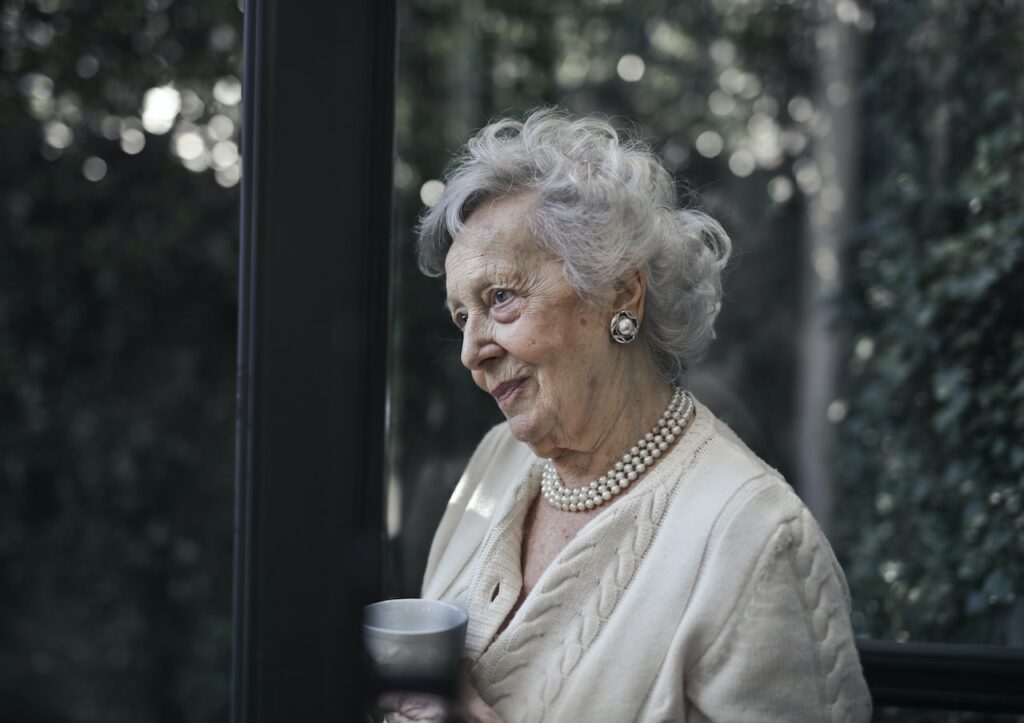 Different Stages of Dementia
Understanding the stages of dementia may help you better anticipate the changes in your spouse and find ways to manage them.
The different stages of dementia include:
Early-stage dementia
Middle-stage dementia
Late-stage dementia
Early-Stage Dementia
A person in this stage may appear withdrawn, frustrated, or short-tempered. They understand something is wrong but don't know how to fix it. During early-stage dementia, problem-solving is one of the primary abilities affected.
As a result, the person may deflect or blame things on you, the spouse or child, to cover for it. However, understanding that this is an uncontrollable deficit may help you provide the grace, forgiveness, and love they need.
Middle-Stage Dementia
Middle-stage dementia will be more noticeable to others than early stage because loved ones will no longer understand when a task is complete. For example, routine tasks we take for granted, such as cooking, bathing, or getting dressed, will become frustrating challenges.
Despite this, your loved one's physical body is unaffected even though their mind no longer tells them what comes first, next, and last when performing tasks or activities. For example, a person at this stage may wander or rummage through items that may or may not be his own.
Without a caring loved one keeping these individuals engaged and occupied throughout the day, they may internalize themselves and become depressed and withdrawn.
Late-Stage Dementia
By late/end-stage dementia, the physical effects of the disease become more evident, as walking, standing, and even sitting may be difficult. Despite that, individuals maintain their senses and emotions, allowing them to feel their world and engage with it through sensory experiences, including:
Taste
Touch
Hearing
Smell
Sight
Mild Cognitive Impairment (MCI) may also develop before early-stage dementia. This condition refers to a decline in one's ability to think, reason, and remember. It can affect cognitive functions like attention, memory, language, perception, and problem-solving. However, because cognitive impairment can develop from various factors, such as age, medical conditions, brain injury, and neurological disorders, it does not mean it will turn into early-stage dementia.
Read our helpful article for more information on the differences between age-related memory loss and dementia.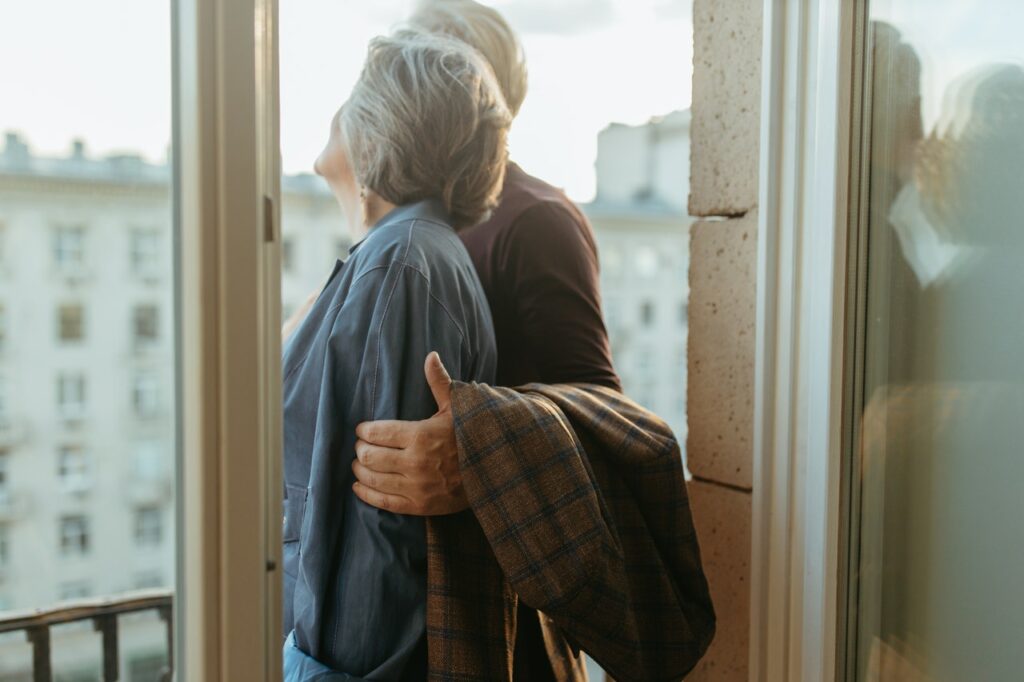 Tips to Support Your Loved One
Remember, each stage of dementia presents unique challenges and requires different levels of care. Therefore, it's essential to work with your healthcare provider to understand where your spouse or parent is in the progression of the disease and what you can expect in the future.
Care During Early-Stage Dementia
During early-stage dementia, your loved one needs assistance with problem-solving or helping to prevent problems throughout the day.
Unconditional love and support are essential despite occasional rude comments or accusations from frustration and anger. Individuals with early-stage dementia can typically handle basic care, so be sure to support their independence and maximize their success by acknowledging and complimenting them on their accomplishments.
Caregiving Tip: Set up the environment with supplies the person may need for previously enjoyed roles, routines, and hobbies.
Your loved one will have a strong need for identity, purpose, occupation, and certainty. Keeping the same routine repeatedly each day or week will help avoid problems and keep negative feelings/expressions at bay.
Care During Middle-Stage Dementia
For middle-stage dementia, your loved one needs help to support their primary ability to walk and use their hands. Consider and simplify their interests or hobbies—the fewer the steps, the better.
Caregiving Tip: Choose one element of a hobby that may be repetitive and then ask for help. Being able to assist you with that task will result in a feeling of accomplishment for your loved one.
Keeping an extensive list of engagement options will also help eliminate unwanted wandering or rummaging. Like you, your loved one needs to feel a sense of purpose, comfort, security, familiarity, acceptance, and inclusion in the world around them.
Care During Late-Stage Dementia
At late/end-stage dementia, your loved one needs you to be present, using touch whenever possible to provide comfort and security. They need you to tell their stories, even if they don't respond as you would expect.
Laugh and joke with other loved ones with them present in the room. Allow them to observe and participate in your actions through their own senses of sight, touch, smell, hearing, and taste.
Caregiving Tip: Be happy and excited when your loved one can communicate with you—even a smile or a wink. Your goal should be to bring about emotion using sensory experiences or sharing memories about the past. Try to utilize pictures, items, or other things that may help jog those long-term memories.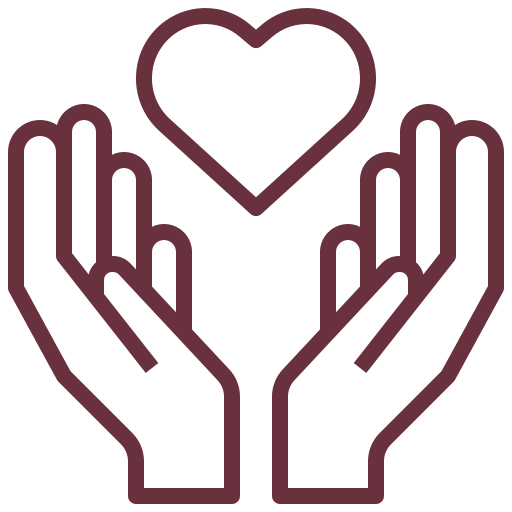 How to Support Yourself, the Caregiver
As someone caring for a spouse with dementia or an adult child who is caring for an aging parent, it's important to remember that you can't pour from an empty cup.
Caring for yourself is just as important as caring for your loved one. Self-care can help prevent burnout, reduce stress and anxiety, and improve overall well-being.
The impact of dementia on a spouse or adult child carries with it a mix of emotions. Therefore, it's not selfish to prioritize your needs; it's necessary for everyone's long-term health and happiness. So make sure to carve out time for activities that bring you joy and relaxation, and don't be afraid to ask for help or support when you need it. Remember, taking care of yourself isn't a luxury; it's crucial to being a successful caregiver.
Here are a few tips to help you find support for yourself:
Create a Support System
Caring for a spouse with dementia can be overwhelming and isolating; therefore, you must establish a support system for yourself and your loved one. Within this circle, you might include:
Family members
Friends
Regional support groups
Healthcare professionals
Don't be afraid to ask for help and delegate tasks to others. Also, consider joining a caregiver support group or seeking counseling to help you cope with the challenges of caring for a spouse with dementia.
The Alzheimer's Association offers incredible resources to help you find support groups near you for the different stages of dementia. In addition, Primrose locations that offer Memory Care may also offer support groups for families. To learn, find a Primrose community near you to learn about availability.
Make Time for You
When caring for a parent or spouse with dementia, it's easy to forget your needs.
Therefore, it's not a question of "finding" time; it's a matter of "making" time for yourself to eat well, exercise, and get enough sleep. Take breaks when needed, and be honest when you feel burnt out.
3 Signs of Caregiver Burnout
Social Withdrawal: Have you lost touch with your friends or don't participate in activities you used to enjoy?
Anxiety: Are you worried you won't be able to provide the care needed as the disease progresses? Or anxious about how your finances will hold up?
Depression: Do you wake up in the morning thinking you can't face another day? Or feel like the weight of your responsibilities breaks your spirit?
Seek Professional Help When Needed
Knowing when it's time to ask for help can be challenging. As a result, you may feel guilty for even considering this option. But remember, memory care services provide specialized care for those with cognitive impairments and can help ensure your loved one's safety and well-being.
They also provide opportunities for socialization and engagement, which, as discussed above, are critical components for each stage of dementia.
Therefore, it's essential to have open and honest conversations with your loved one and a healthcare provider to determine the best course of action.
Be sure to involve your spouse or parents in the decision-making process and address any concerns they may have.
Seek support from family, friends, or a therapist. Talking about your feelings with others in a similar situation can be helpful.
Finally, remember that seeking memory care for your loved one does not mean abandoning them. Instead, it means you're ensuring your loved one receives the best care possible.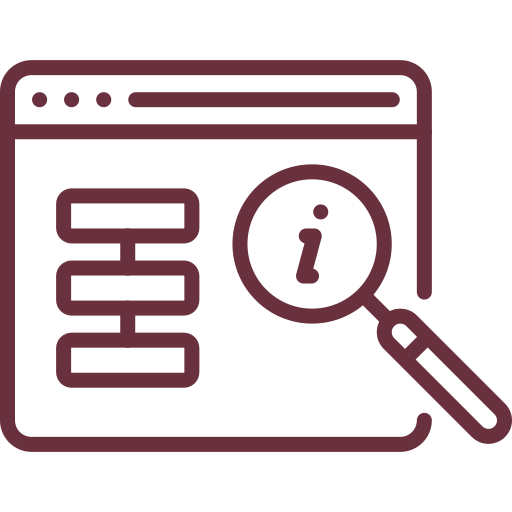 Dementia Resources
At Primrose Retirement Communities, we aim to support our residents in every stage of life and provide endless opportunities for engagement, personal connections, and learning. In addition to providing independent and assisted living communities, we offer memory care services at select locations.
Our memory care program is designed for seniors who are living with Alzheimer's or other types of dementia. The key components of the Primrose Memory Care program include:
Treating all residents as individuals
Honoring choices in every encounter
Providing a positive and nurturing environment where residents can experience a sense of well-being
Viewing the world from the perspective of a person with dementia.
We also feature memory care apartments that are spacious, beautiful, and designed specifically to complement our person-centered care approach, which means we always show every individual respect and dignity.
Choose a Primrose community near you to learn about our memory care apartments. If we do not offer this program at your location, contact our team for questions or recommendations on memory care programs in your area.
Below, we've compiled a list of other helpful resources to support you and your loved one in this journey: