In the eighteenth episode of the 'Visits from the Heart' series, we continue to learn about the rich life stories of our residents. BJ Schaefbauer, Primrose Retirement Communities President, visits with Lola E., a resident at the Primrose Retirement Community in Lancaster, Ohio; and an Army veteran.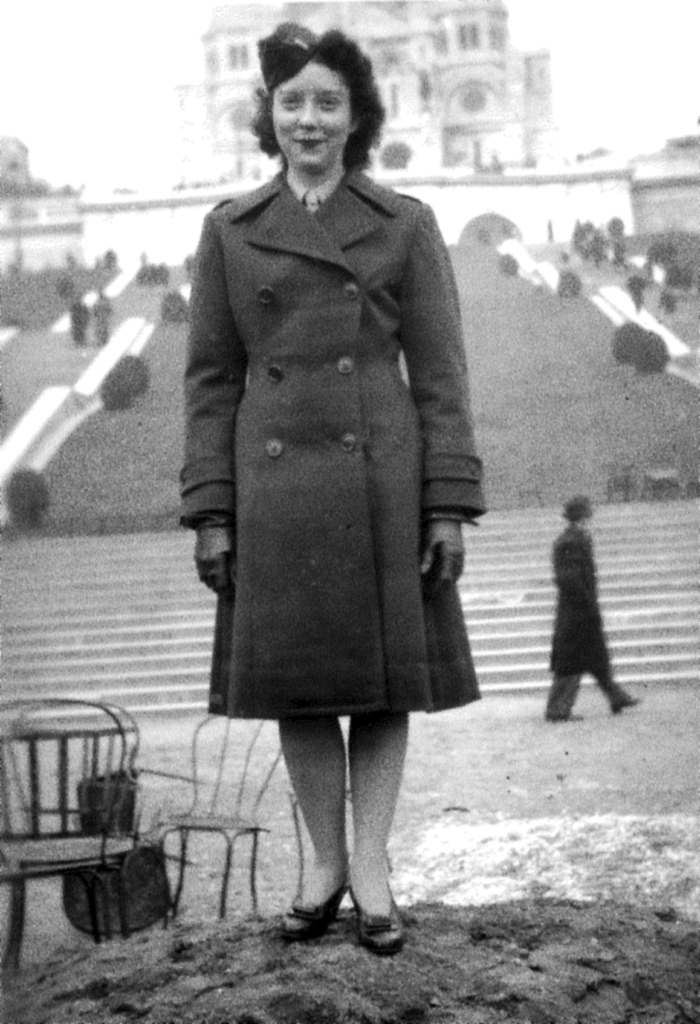 As BJ introduces himself to Lola, he is greeted with one of those smiles that fills a person's entire face, and by default, makes you smile. Lola has lived just outside of Columbus, Ohio her entire life, minus a couple years that she spent serving her country as a nurse in the U.S. Army.
Lola tells BJ that the reason she went into nursing was because she lost her mother as a teenager. She thought it would be the type of education she could use to help others. In the fall of 1941, she entered Mount Carmel School of Nursing. This was just prior to the December 7, 1941 attack on Pearl Harbor, Hawaii. After that attack, many nurses were returning home having finished their tour of duty, and the Army was in need of nurses to replace them. Lola answered that call by joining the Army and soon found herself in Fort Knox, Kentucky for training. She then ended up working in a military hospital in West Virginia. While there, the call came in for overseas nurses and she volunteered. She traveled by train to Boston where she boarded a ship for Le Harve, France.
Once at camp in France, she shares with BJ that they were strictly instructed to stay on the gravel paths as they were the only areas that had been cleared of land mines. You can imagine that was an eye-opening moment for a young midwestern gal who was only three pounds when she was born on the family farm in the middle of a blizzard. BJ then learns that Lola and seven other nurses took a lorry to a general hospital just outside of Paris where she was assigned to general surgery.
BJ inquires about the most dangerous time during her service and she shares that is was on the ship to France. During that journey they encountered a storm that lifted the ship 37 degrees, which felt like a rollercoaster ride. Due to the storm, they were unable to have hot meals for three days. Lola adds that when they did sit down to eat, their plates would slide away from them to the other side of the table. They would then just wait for the ship to roll and their meals would slide right back to them.
Lola proudly shows BJ a photo of herself in her uniform. The photo was taken on the steps of Sacré-Cœur Basilica (Basilica of the Sacred Heart) in Paris. She goes on to tell BJ that she was in Paris when President Eisenhower, Winston Churchill, and Charles de Gaulle re-lit the light in the Arc de Triomphe. The light had been extinguished when the Germans occupied Paris and the re-lighting of it was part of a big celebration. A historically significant memory captured by just one photo.
Lola spent almost two years in the Army and finally returned home due to the hospital was closing as the war ended. Her nursing career also finished not long after she returned to civilian life. Once back in Ohio, she began working at Mount Carmel Hospital where she met her husband, Mel. As soon they started a family, Lola's focus became her children, and her chapter as a nurse was complete. Lola and Mel were married for 50 years and had nine children. Of those nine children, one is a nurse and one is a physician. It's safe to stay that those nursing skills often came in handy over the years.
Lola shares that she has two grandsons currently serving in the Army and their reasons to enlist were the same as their grandmother's were all those years ago – to serve their country. She says that she was needed, so she just did what needed to be done.
BJ closes up their visit by expressing how much gratitude he has for her service and especially for being a nurse. BJ shares how important nurses are to Primrose and how most nurses, including Lola, have a heart of service. Lola returns his gratitude with some of her own. She tells BJ how grateful she is that the staff takes care of her needs and those of all Primrose residents. The heart of a veteran Army nurse is not only filled with service, but also gratitude.