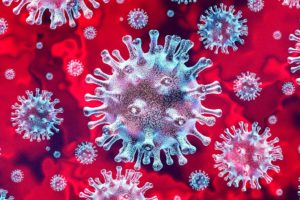 Primrose is utilizing recommendations from the Centers of Disease Control and Prevention (CDC) and local and state health departments to implement precautionary measures against COVID-19 (Coronavirus).  We have detailed plans in place in each of our communities for COVID-19.  Our staff are trained in infection control practices and following those protocols every day.
The health and wellness of our residents continues to be our top priority.  We are having regular communication with residents, their families, our staff members, visitors, and vendors regarding our visit restrictions and the required precautionary measures in place.
The top priority at this point is to be proactive in efforts to prevent the virus from entering our communities.  All visitation is limited to certain situations such as end of life care or when a visitor is essential for the resident's emotional well-being and care.  All public events and routine social visits will not be allowed at this time.  We encourage family members to communicate with loved ones via phone calls, emails, video chat, or other remote options.
To help us prevent the spread of communicable disease, including COVID-19, please DO NOT VISIT our communities if any of the following apply:
You have traveled within the last 14 days outside of the United States or to areas affected by COVID-19.
You have signs or symptoms of respiratory infection, such as fever, cough, shortness of breath, sore throat, or a temperature above 100.4 degrees.
You have been on a cruise ship in the past 14 days.
In the past 14 days, you have had contact with someone with a confirmed diagnosis or under investigation for COVID-19.
You reside or work in a complex where community-based spread of COVID-19 is occurring.
There will be one point of entry (main entrance) at this time.  All essential visitors who meet the screening protocols above will immediately be asked to clean their hands using alcohol-based sanitizer.  Movement inside the community will be limited.
For more information on COVID-19, please visit the CDC website.
Thank you for your cooperation as we all work together to keep our residents safe.  If you should have any questions, please contact your local Primrose community to speak with the Executive Director.