A Message from Primrose Retirement Communities President, BJ Schaefbauer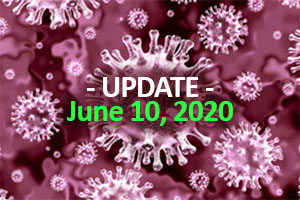 In the past few months since the emergence of COVID-19 as a national pandemic, Primrose Retirement Communities has implemented stringent and strategic precautionary measures in an effort to minimize the risk of exposure and to prevent the spread of the virus to our residents and staff. We have been pleased at how effective our precautions have been. Our teams in each of our Primrose communities embraced these new changes, and they continue to work together to maintain these precautionary measures.
Recently, we have fielded many questions as states begin to reopen businesses to the public. We acknowledge that our resident population is most vulnerable to COVID, and consequently, we are taking a more cautious approach to any modification of restrictions. As conditions change and improve, we must be strategic in making changes to reduce any precautionary measures.
As we operate in 17 states, there are varying regulations and recommendations from local and state agencies. We have developed a multi-phase approach to be used in each of our communities, though each community's plan will vary in accordance with their specific state and local guidelines. For that reason, we ask that you direct your questions to your local community's Executive Director.
Our commitment to the overall health and safety of our residents remains our top priority. We cautiously work to balance this commitment with the need for our residents to be connected with their loved ones and to the world outside our Primrose communities.
I would like to take this opportunity to thank our residents and families for their patience these past few months and ask for your continued understanding going forward as we navigate our new normal. Lastly, I would like to thank our 1600+ team members across the United States who have supported our communities during this time and who continue to provide quality care and services to our residents. We thank you and appreciate each one of you. You are Primrose.
Respectfully,
BJ Schaefbauer