Specially trained staff
The smaller size of Primrose of Bismarck assisted living facilities are the perfect setting for us to focus on what we do best: building lasting and respectful relationships with residents and families!
Our nursing staff makes it their priority to get to know the individual needs and wants of every one of our senior assisted living residents. Our apartments provide privacy for our residents to receive customized assistance from our nursing staff. Enjoy three home-cooked meals each day, emergency pendants for added security and peace of mind, and access to a variety of activities including a traveling Wii bowling team, church services, and outings on the Primrose bus.
Request Tour
Request Info
Senior Assisted Living CARE AND PRIVACY OF HOME
Our Nursing Team's highest goal is to make our residents feel "right at home," and we're famous for making that happen. The Bismarck Primrose is a beautiful and maintenance-free senior housing option for you! Each of our apartments feature modern and graceful amenities, and our assisted living facility utilizes numerous safety features throughout the building (such as emergency pull cords in assisted living and independent living apartments).
Our Life Enrichment Coordinators match residents with activities by discovering their interests and promoting their participation in activities. Your social life is about to improve.
The Primrose Lifestyle ensures that all residents can enjoy all the activities and events it has to offer in our senior assisted living community.
Senior ASSISTED LIVING AMENITIES
See our Virtual Tours for a closer look at our amenities and our spacious apartment homes.
---
24/7 nursing staff
Emergency response system
Medication administration & personal care services
Weekly housekeeping
Weekly laundry service
On-site rehabilitation services (PT & OT)
Monitoring of vitals
2-hour safety checks
Assistance with oxygen
Insulin administration
Three home-cooked meals daily
Renewal and ordering of medication and medical supplies
Scheduling of medical appointments
Scheduled transportation
On-going communication with physicians and family members
Senior living at Primrose is all about enjoying freedom and vitality while having easy access to everyday conveniences. Our apartments are located in the center of the action, close to dining areas, salons and fitness centers. Most Primrose locations feature independent living apartments.
Director of Nursing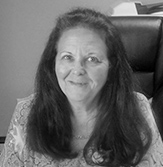 Jody Jahner
Director of Nursing
The accessible patios and balconies really add an extra level of customizing your home at Primrose.